CEBU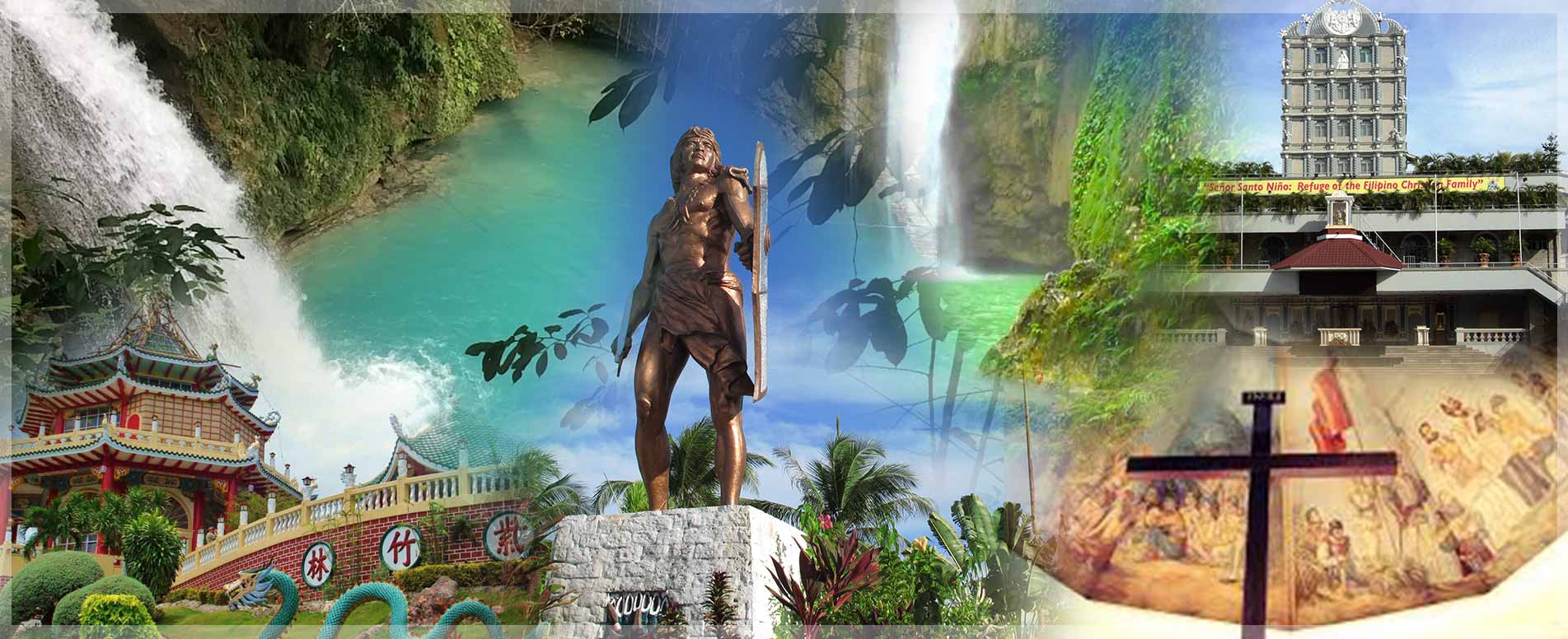 The Island of Cebu is located in the center of the Philippine archipelago. It consists of the main island of Cebu and is surrounded by 167 neighboring islands that include Mactan, Bantayan, Malapascua, and Camotes to name a few. Its name was derived from the old Cebuano word "Sibu" or "Zubu" which means a place to trade. Cebu is known as a thriving port long before the Spaniards arrived in 1521 with trade contacts between China, India, Middle East and Southeast Asia. Today, it is now one of the most developed provinces in the Philippines with Metro Cebu as the center of trade and commerce in Southern Philippines.
Cebu City is considered the oldest city in the Philippines and the first Spanish settlement in the country. Many significant historical and cultural landmarks dot the city including the famous Magellan's Cross, a wooden cross enclosed in a tindalo wood planted by Portuguese explorer Ferdinand Magellan upon arriving in Cebu in 1521; The Basilica Minore del Santo Niño, home to the country's oldest religious relic the Santo Niño and is celebrated during the annual feast of Sinulog every third Sunday of January; Colon Street, the oldest street in the country; Fort San Pedro, the oldest fort in the country; Casa Gorordo, home of the first Filipino bishop in Cebu and the Heritage of Cebu Monument in old Parian district. In nearby Mactan Island, The Lapu-Lapu Shrine is a 20-meter statue erected in honor of Datu Lapu-Lapu, local chieftain of Mactan who killed Ferdinand Magellan in the Battle of Mactan and the Mactan Shrine where the famous battle took place.
Aside from its rich historical past, Cebu is also famous for its gorgeous white sand beaches, cool mountain retreats, unique cultural heritage, colorful & vibrant festivals, sumptuous local cuisine, world-class arts & crafts, excellent shopping and retail, pulsating nightlife and entertainment and a whole lot of activities that made the island a favorite tourist destination in the country.